Share Public Product Roadmap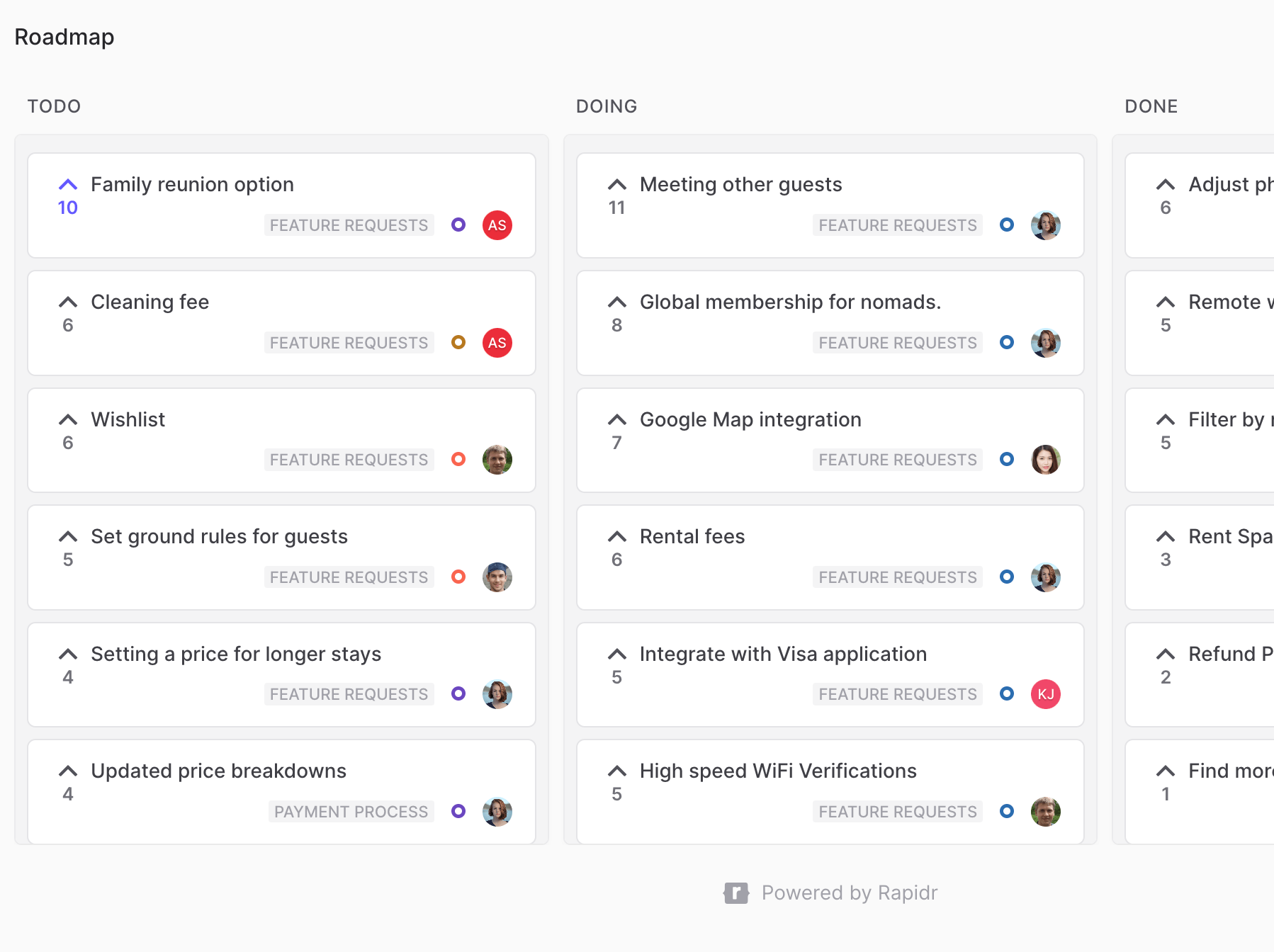 Engage your customers with a simple product roadmap, share upcoming features, collect valuable feedback and keep stakeholders in the loop.
See why Rapidr is the customer feedback tool of choice among SaaS companies.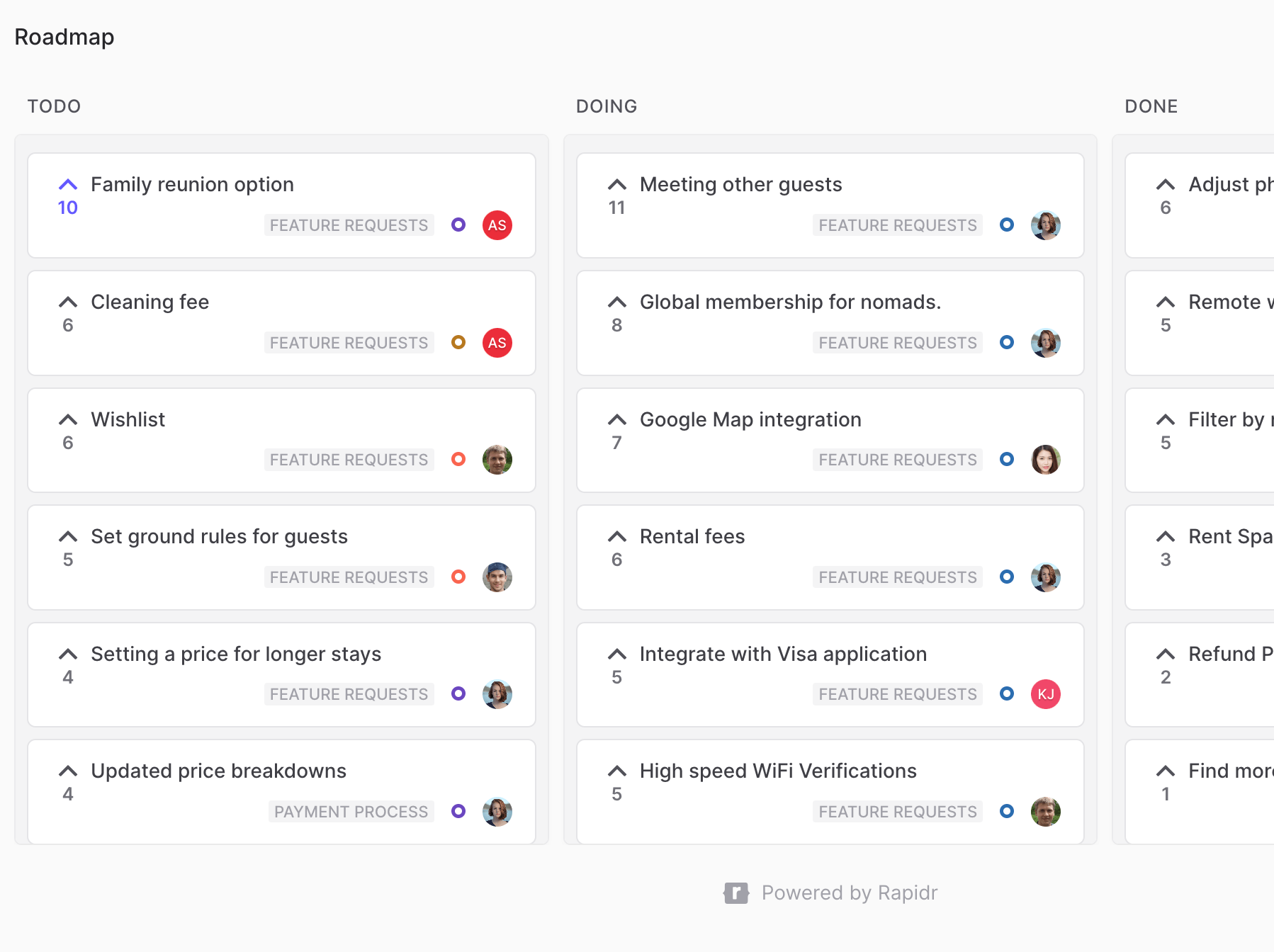 TRUSTED BY COMPANIES BUILDING CUSTOMER-CENTRIC PRODUCTS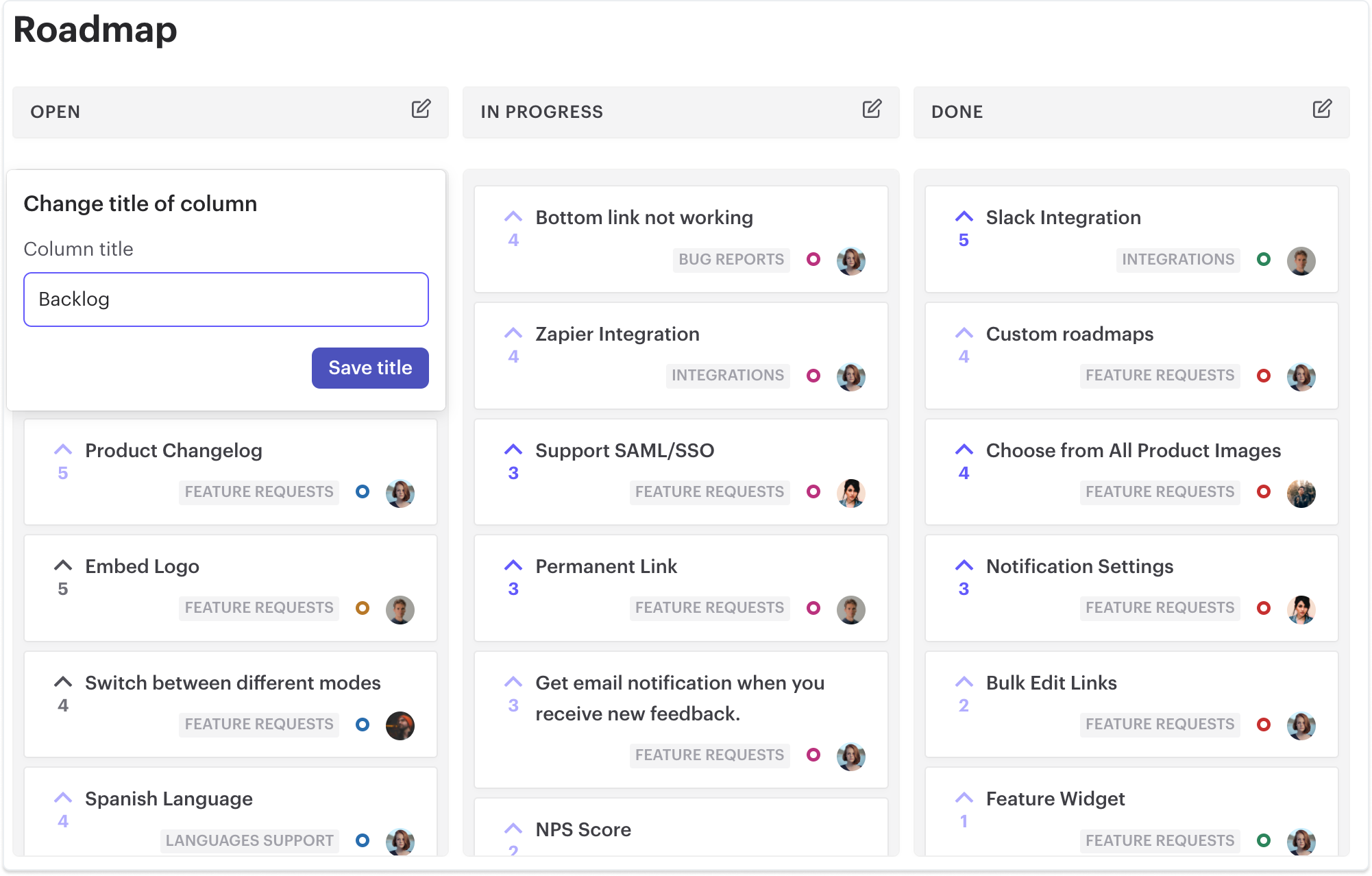 Communicate Upcoming Features with Public Roadmap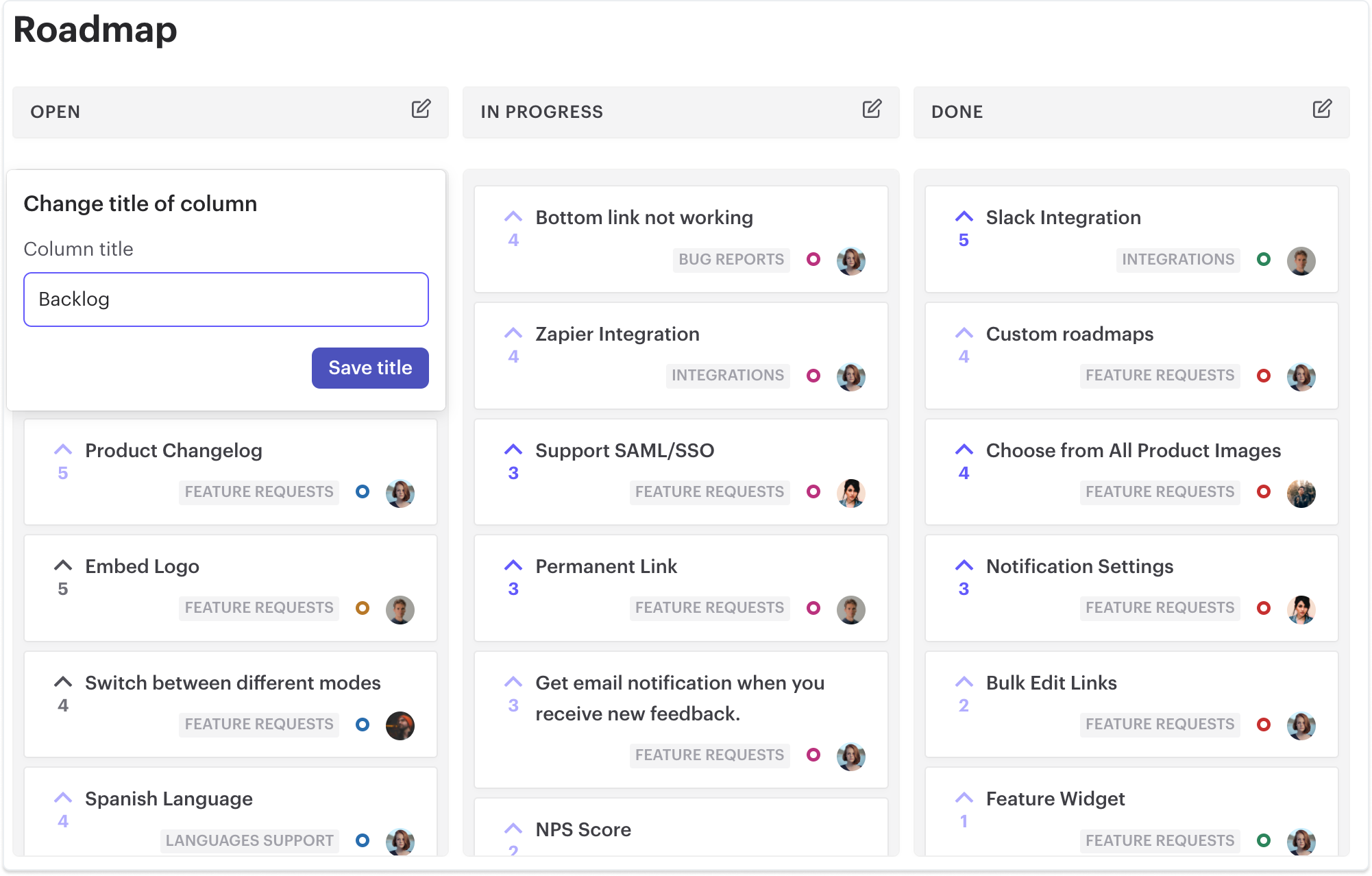 Provide more transparency and accountability by communicating what your team is working on and why. Collect customer feedback and create a stunning product roadmap to determine what to build next.
Create custom roadmaps to gauge user interest
Show your commitment with a public roadmap
Manage User Expectations with Status Updates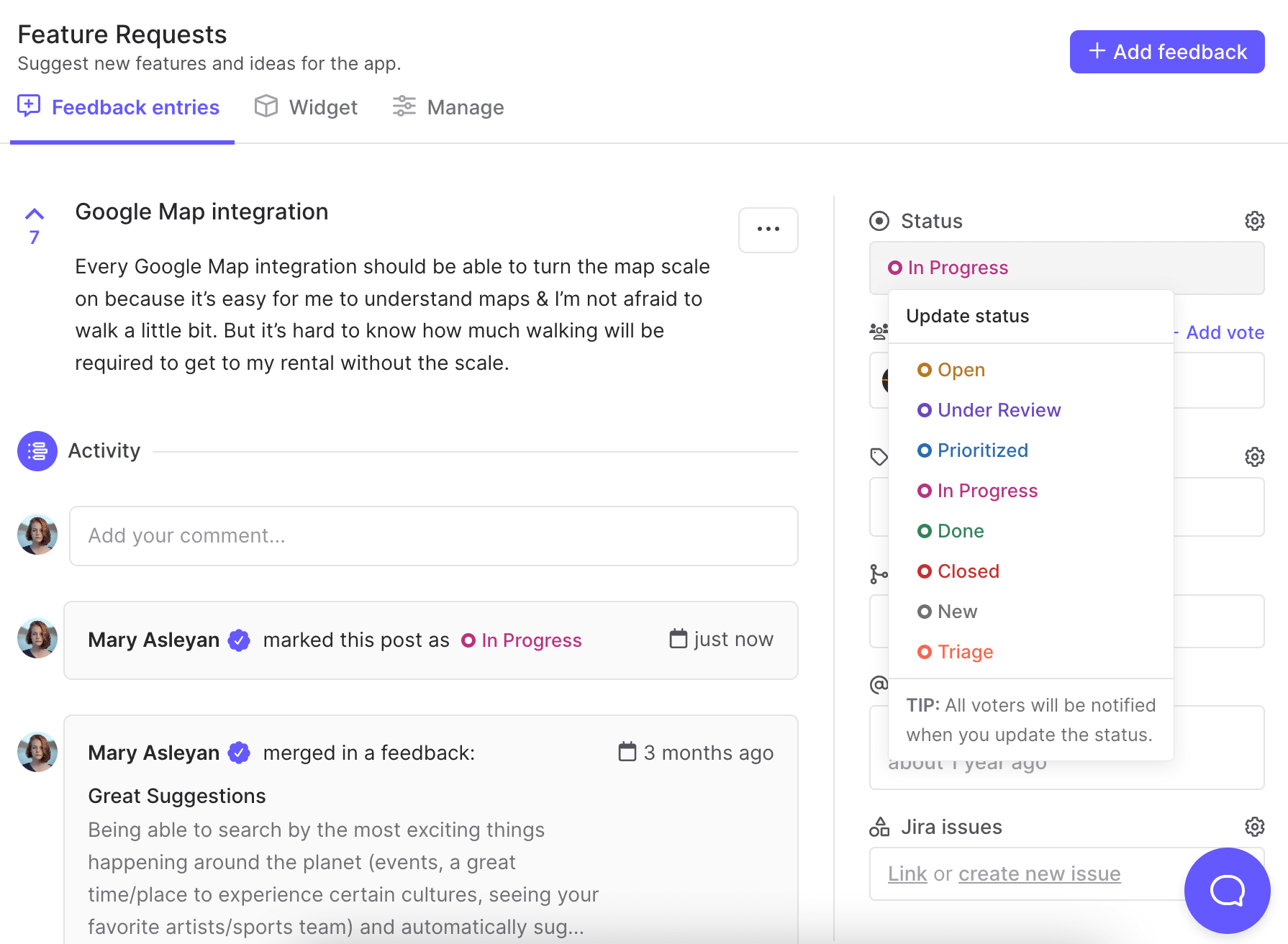 Show your current priorities and provide a sense of product goals to stakeholders. Reduce churn and attract potential customers by showcasing progress is continually working to improve based on their needs.
Create custom status to match brand terminology
Keep product teams and engineering teams in sync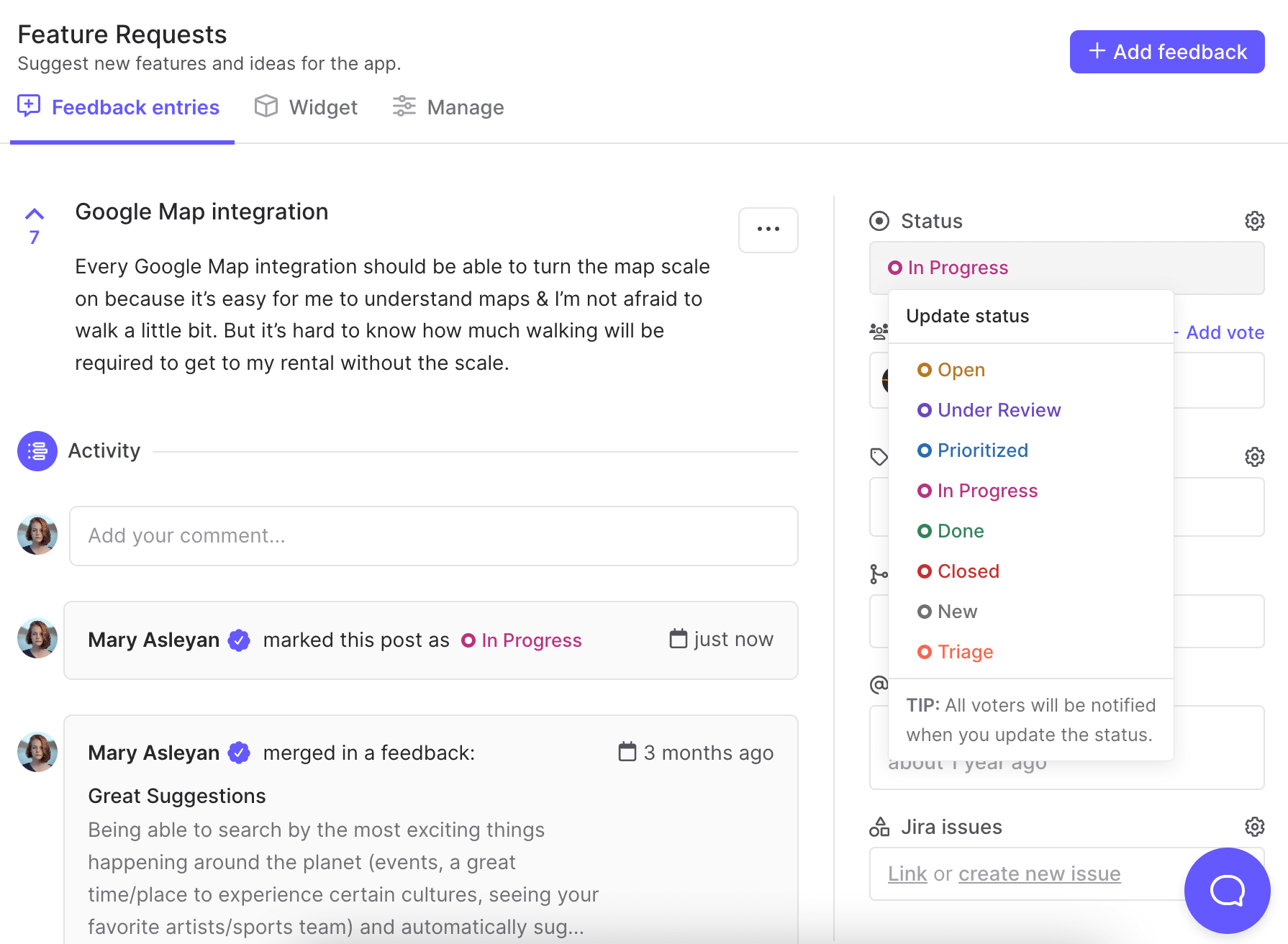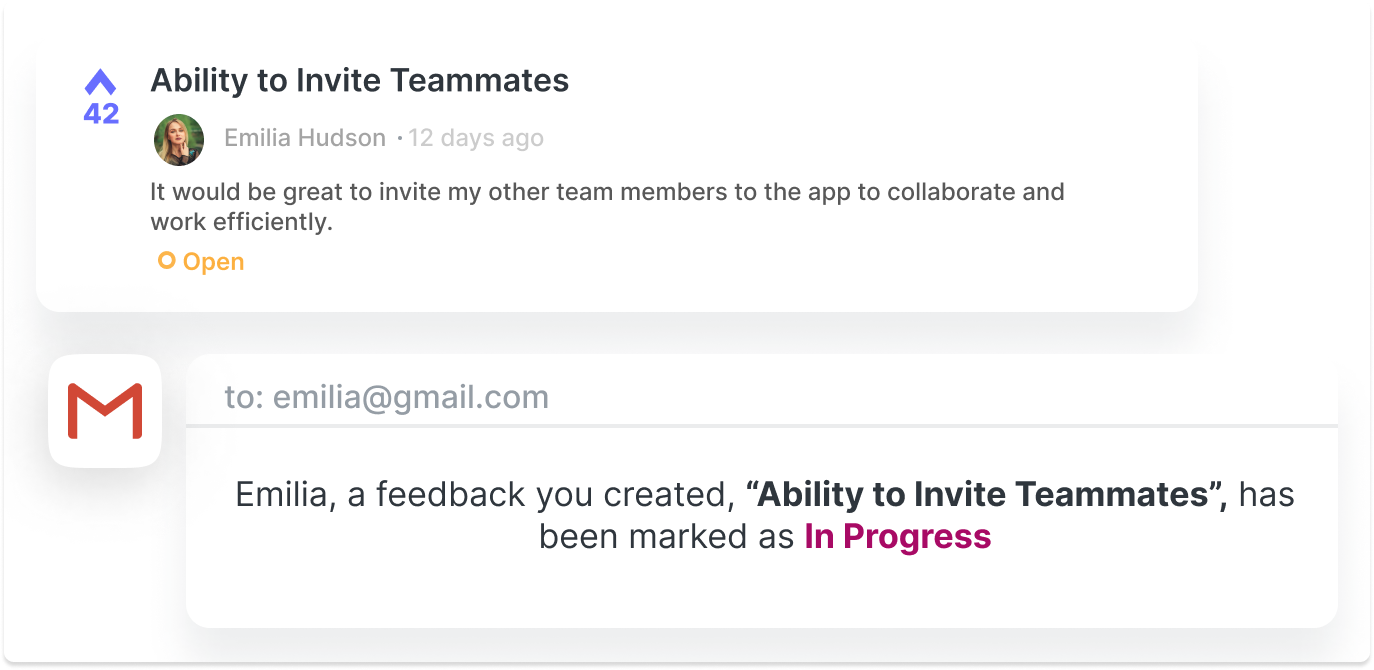 Keep Everyone in Loop by Clarifying Timelines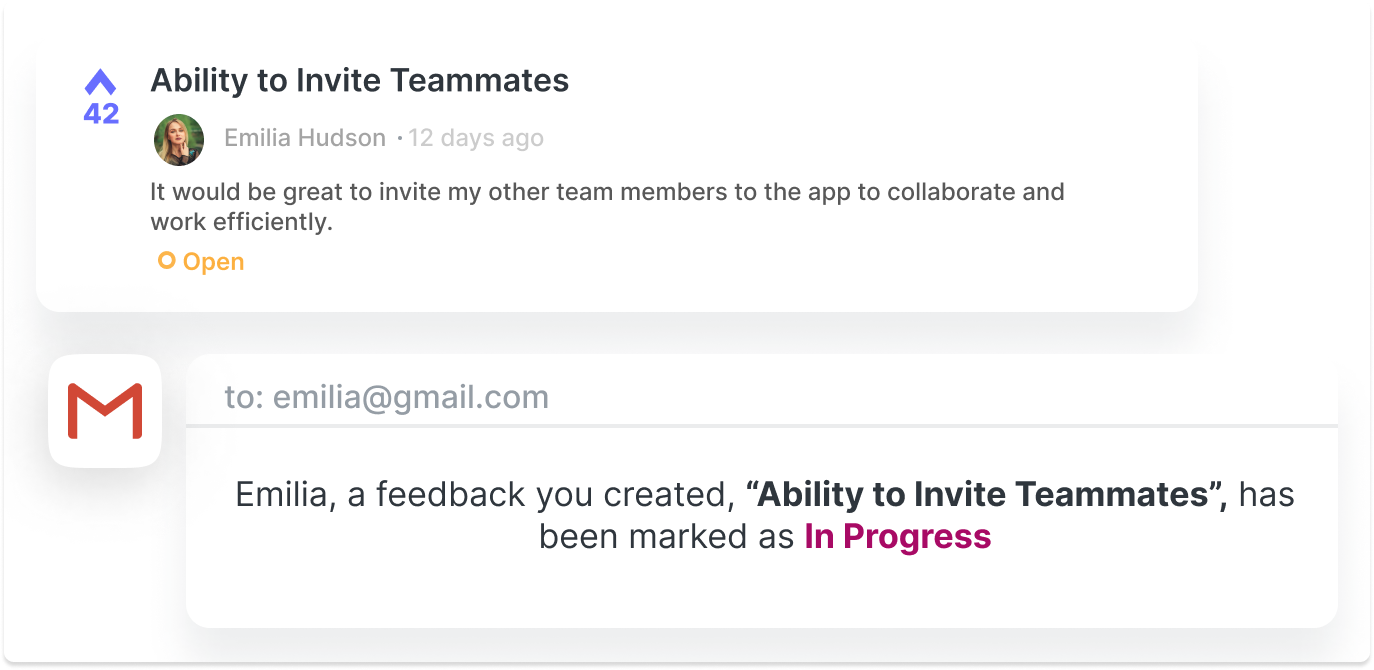 Increase transparency and build roadmaps that reflect customer needs and improve internal communication. Allow users to voice their opinions and vote for the features they urgently want to see implemented.
Notify customers & teammates via status changes, email & more to drive engagement
Give your teammates a clear direction of where the product is going.
Build Transparency and Customer Satisfaction with Customer Feedback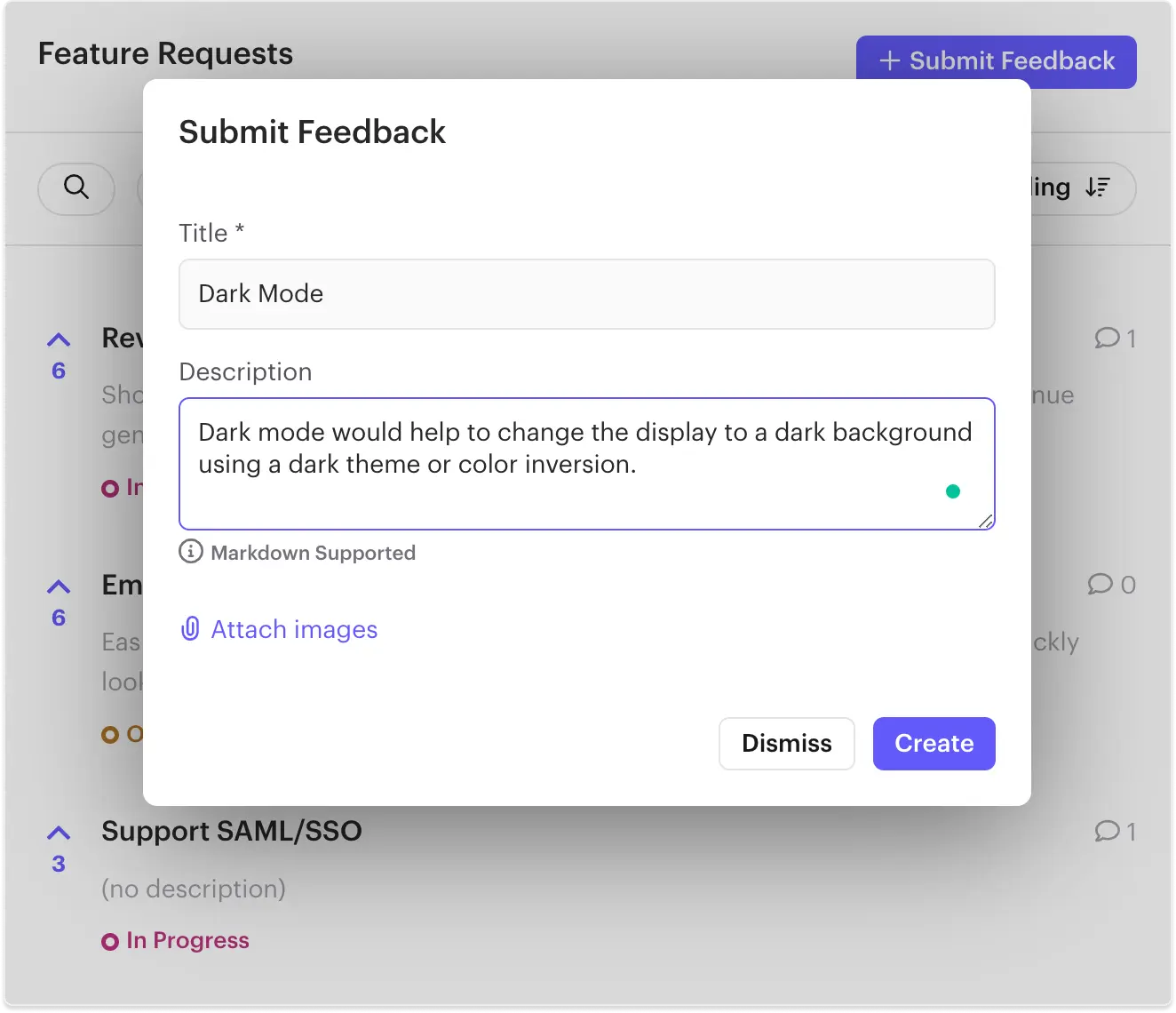 Utilize customer feedback to show you care. Close the customer feedback loop by providing a direct channel for users to leave feedback. Drive retention and customer satisfaction by making your roadmap public.
Use a public roadmap to show your progress to all stakeholders
Increase NPS Scores and gain promoters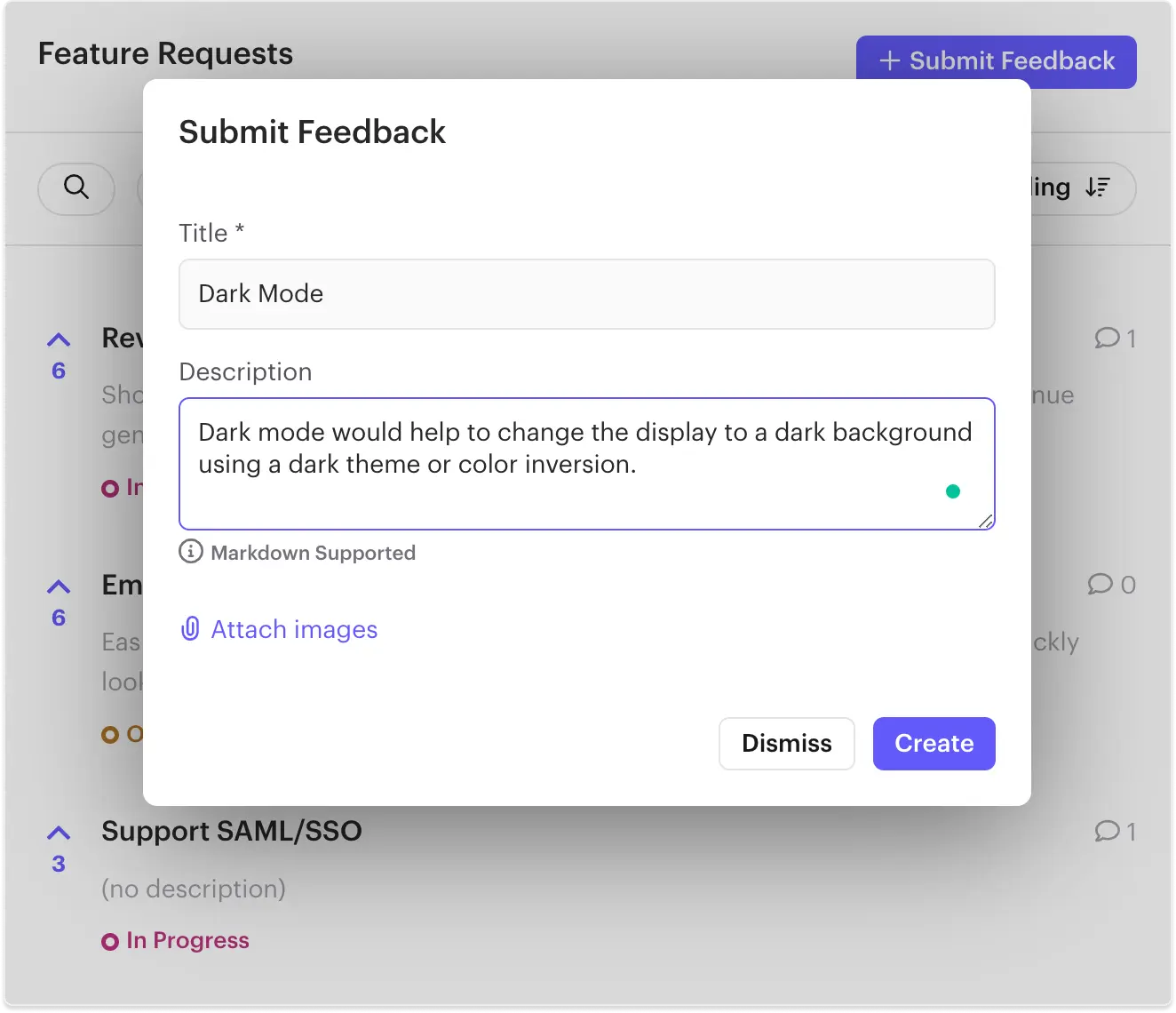 Complete user feedback loop in one place
Unlike other tools, Rapidr is not just a customer feedback tool, it goes beyond that.
From capturing ideas & feedback to strategizing, sharing public plans via roadmap, and announcing product releases, you can complete the entire feedback cycle in one place.
#1
Capture
Collect ideas and feedback from your customers
#2
Prioiritze
Sift through the collected ideas and create a product strategy.
#3
Roadmap
Show what you're currently working on and what's coming next.
#4
Release notes
Announce product updates with your customers.