Prioritize and Analyze Product Feedback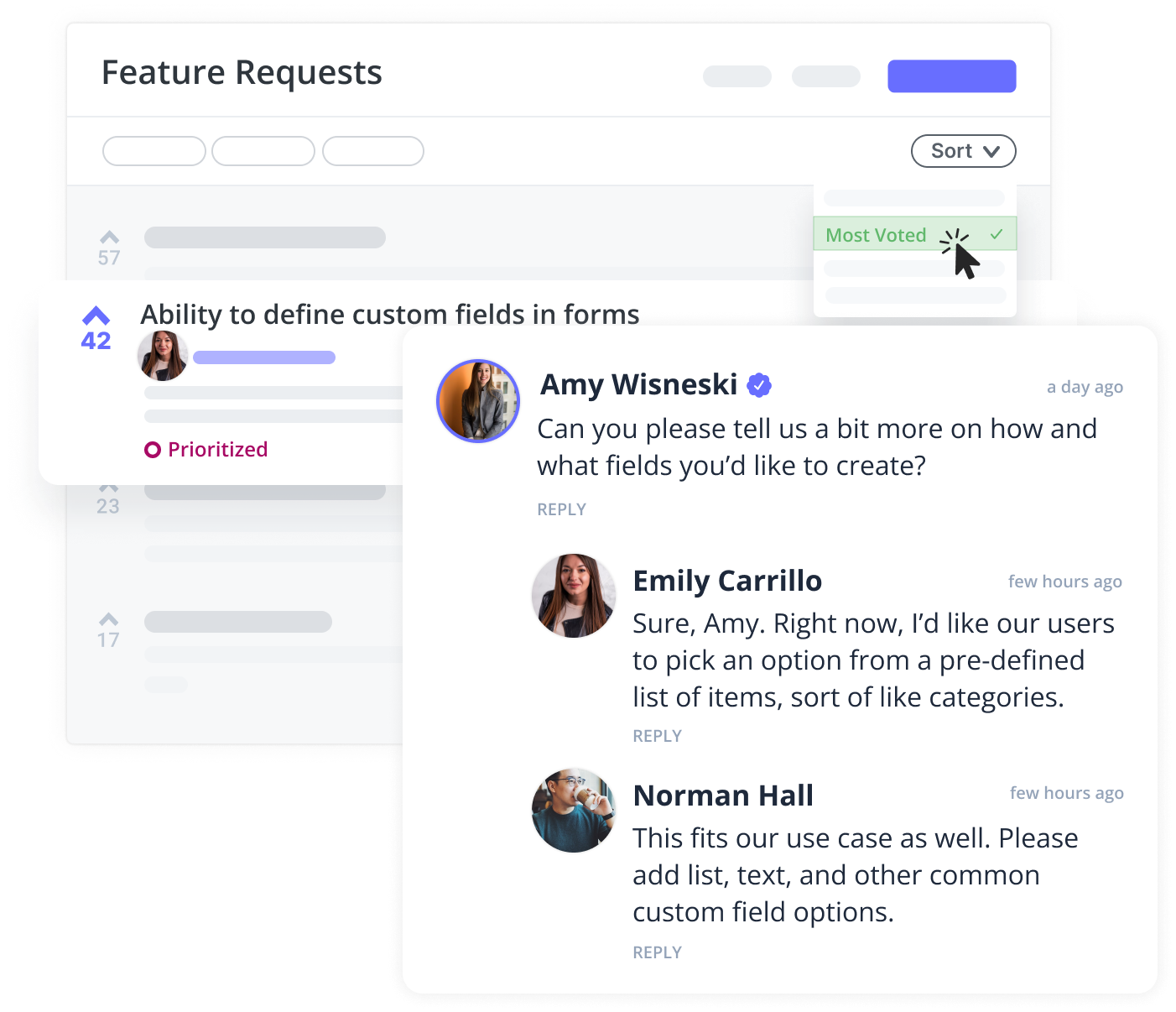 Prioritize product feedback from customers and teammates aggregated in a centralized place. Identify top ideas for improving your product and take the guesswork out of product planning and prioritization.
See why Rapidr is the customer feedback tool of choice among SaaS companies.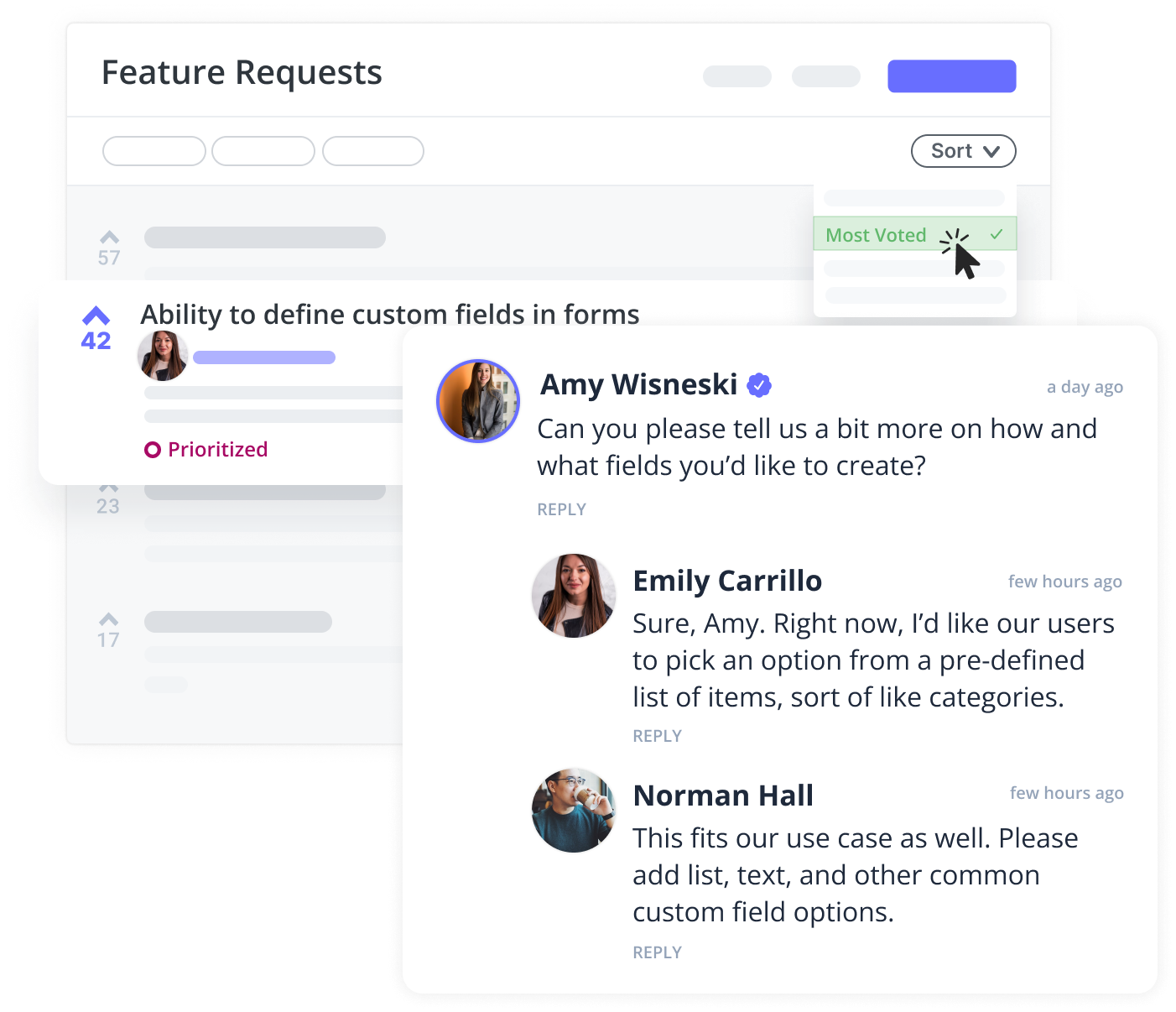 TRUSTED BY COMPANIES BUILDING CUSTOMER-CENTRIC PRODUCTS



Identify Who Requested What with User Profiles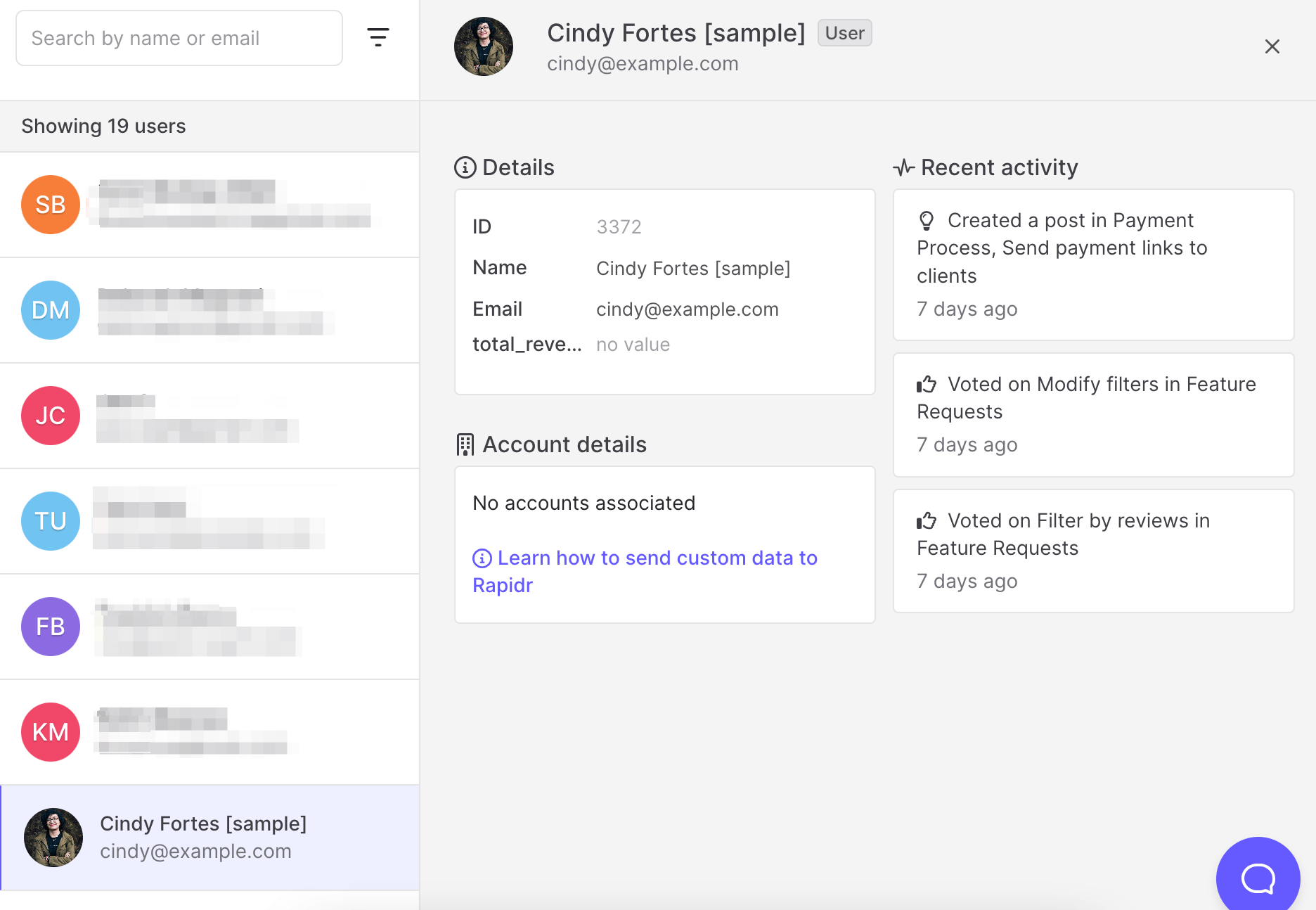 Rapidr keeps track of exactly who requested a feature. Use user profiles to identify the impact of feedback and note additional context from customers in comments.
Build what your highest-value customers want most
Use confidential comments to investigate further with teammates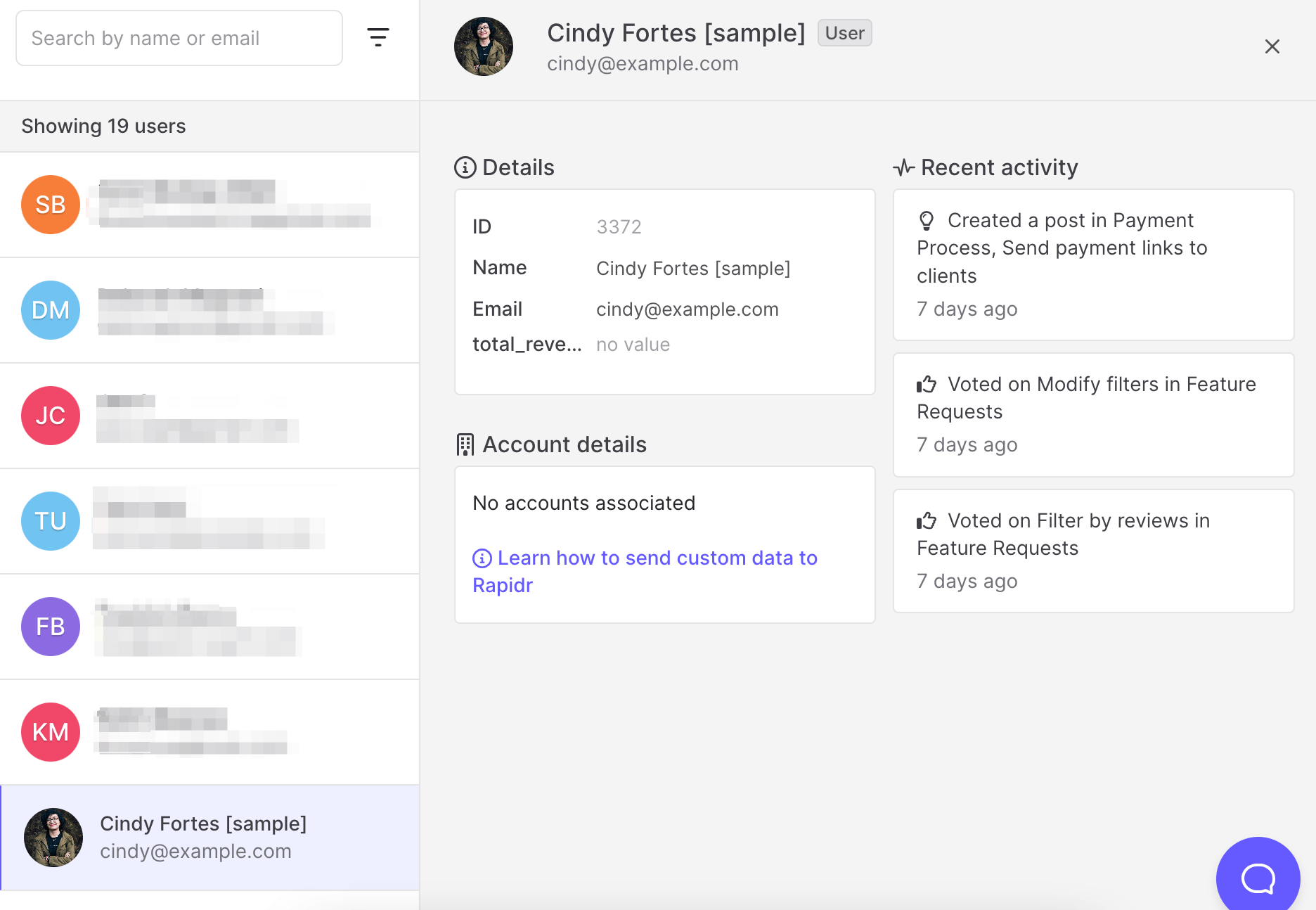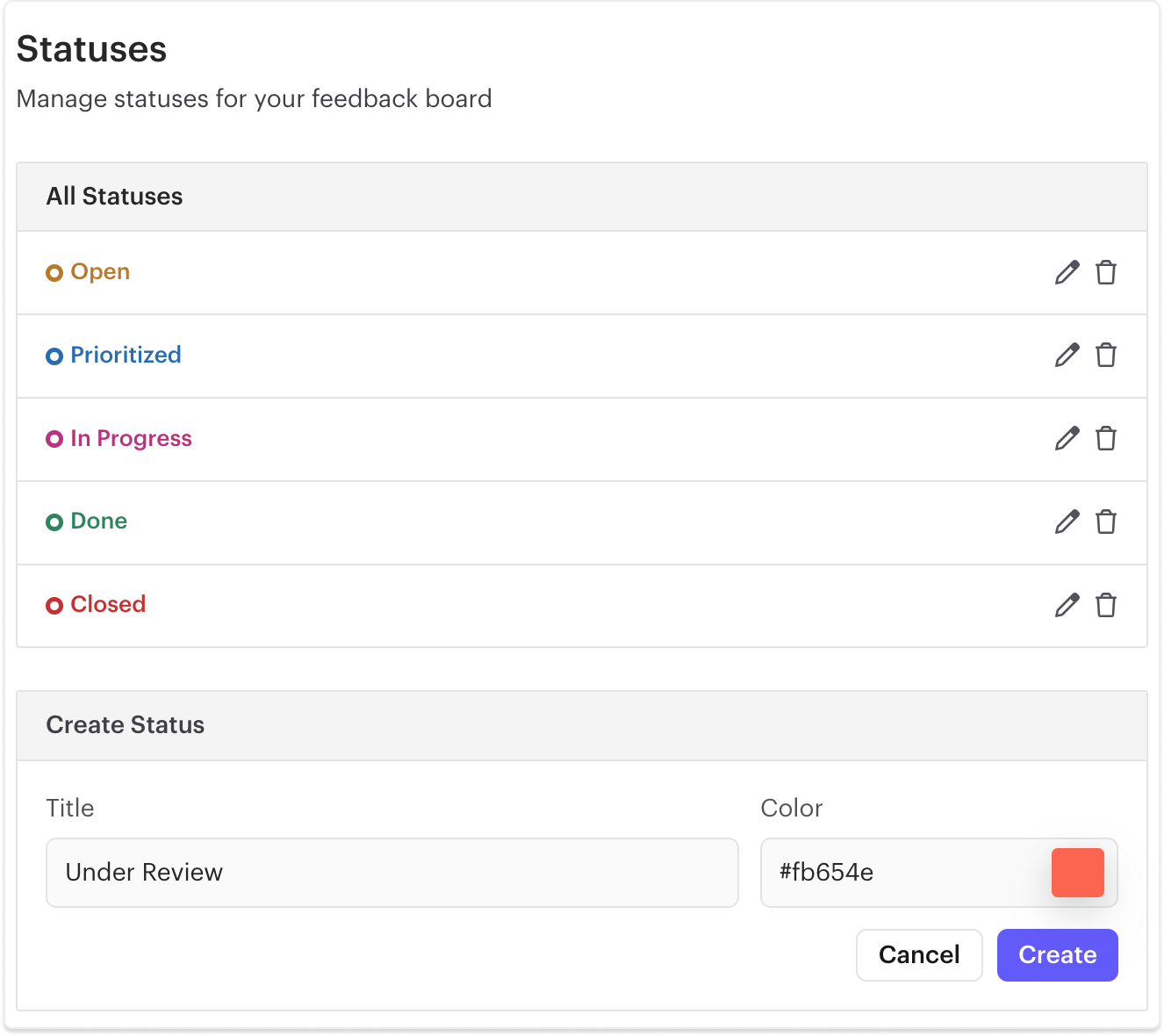 Inform Customers by Updating Status of Feedback Requests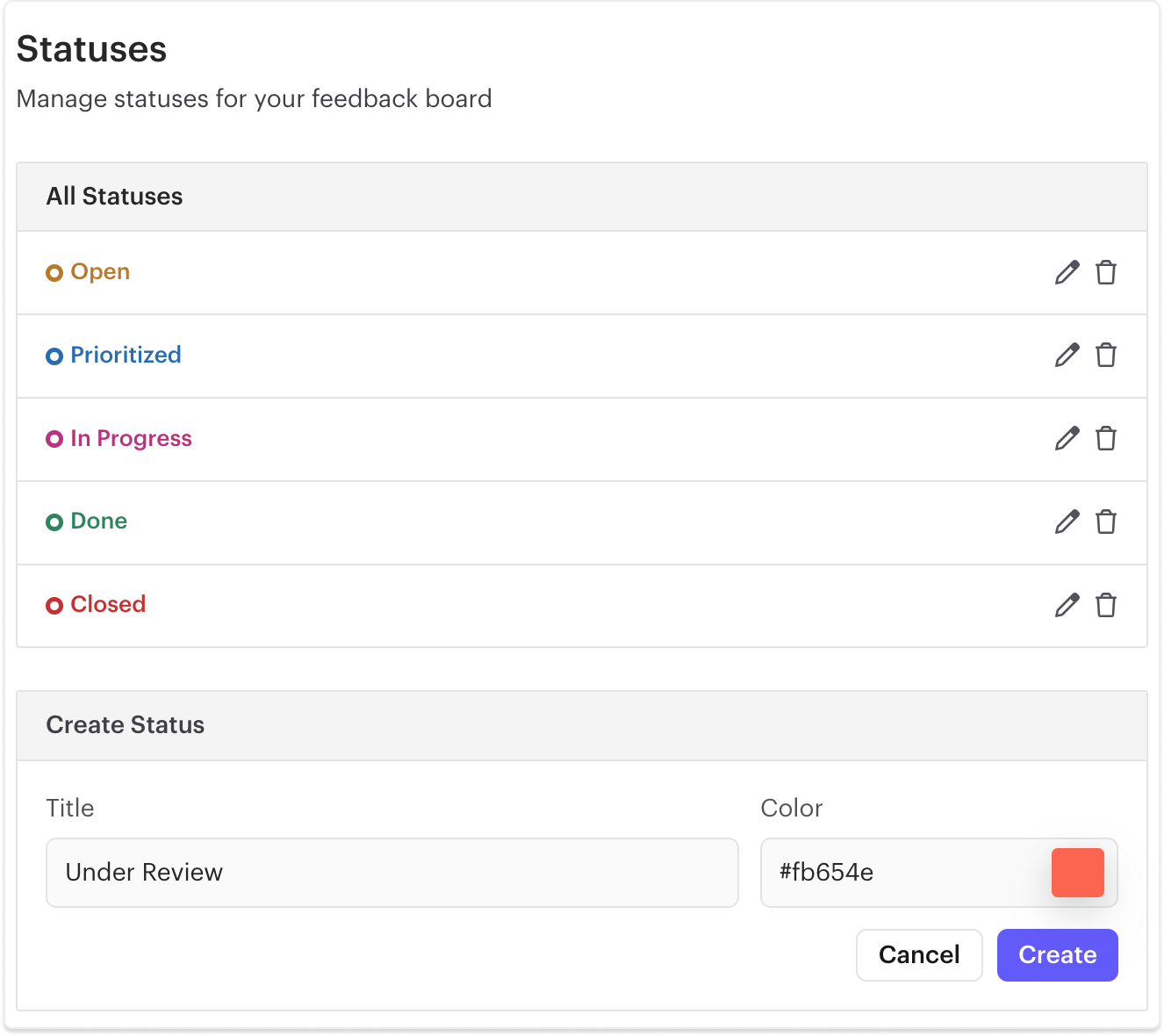 Ensure customers know their feedback was heard by updating progress status. Keep them in the loop about which requests are in-progress or planned and which are done.
Create custom status to match product terminology
Support all stakeholders to chime in the discussion around feedback.
MORE FEATURES COMING SOON
We're hard at work to bring you even more amazing features.
User segmentation
Segment users into groups to better prioritize features and feedback in the public roadmap.
Feature Prioritization
Identify top ideas with a scoring system for prioritizing, including impact & effort metrics of RICE.
Jira Integration
Robust integration with Jira for keeping your product development process in sync.
Impact Score
Identify the top requested features with a feature impact score.
Effort Estimation
Effectively estimate the effort required to complete a task to reflect complexity.
Send emails from Rapidr
Send product updates over email without configuring third-party tools or provisioning servers.
Complete user feedback loop in one place
Unlike other tools, Rapidr is not just a customer feedback tool, it goes beyond that.
From capturing ideas & feedback to strategizing, sharing public plans via roadmap, and announcing product releases, you can complete the entire feedback cycle in one place.
#1
Capture
Collect ideas and feedback from your customers
#2
Prioiritze
Sift through the collected ideas and create a product strategy.
#3
Roadmap
Show what you're currently working on and what's coming next.
#4
Release notes
Announce product updates with your customers.